Selected Writing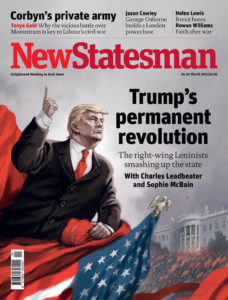 I write longform features, book reviews and interviews. Here is a selection of some of my recent work:
LONGFORM & REPORTAGE
---
Laurie Santos's controversial course on the science of happiness is Yale University's most popular course ever. But can you really learn to feel better?
My profile of Steve Bannon, the White House chief strategist who wants to destroy the state.
Each year 17,000 domestic workers accompany wealthy families to the UK – helped by a special visa regime that campaigners call a "recipe for slavery".  I profiled one woman who escaped her abusive employers, and the fellow domestic workers who helped her.
In 2014, Islamic State fighters murdered thousands of Yazidis and kidnapped many others, mostly women and children. Their desperate relatives are now trying to buy them back.
In 2015 the government's Gateway programme offered 750 refugees the chance to resettle in the UK. I followed one family for six months as they made the journey to England.
Where are all the people going?
In a new wave of repression under the Sisi regime, Egyptians are being forcibly disappeared.
TRENDS & IDEAS
---
The dangerous rise of perfectionism.
The rise of emoji.
How smart design keeps us hooked.
Why sleep is back on the agenda.